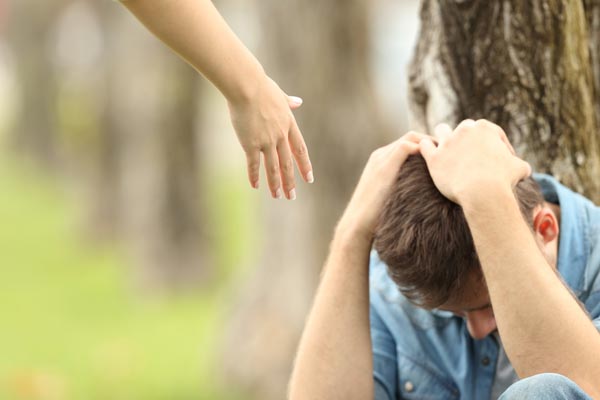 At Ryan's Case for Smiles, we get it. Navigating school, friends, family and everything else that comes with life is tough. Throw in a sibling with an illness or injury and it can get overwhelming. If you're struggling, trust us, you're not alone.
That's why we created JustSibs (formerly named SibSpace) to help you manage the many challenges and emotions you face. Here you will find a variety of resources, including our interactive, digital SibXperience, to assist you on your journey from your sibling's diagnosis, treatment and beyond.
What Is SibXperience?
SibXperience is a "choose your own adventure" style comic where you'll meet six different characters who face, and overcome, difficult situations – some which may be familiar. You can follow their stories, then help them tackle challenges like:
Adapting to new situations
Coping with emotions such as jealousy, worry, guilt, anger and grief
Finding guidance and support
Managing pressure and stress
Balancing "normal life" with a sibling's medical needs
Bullying
And More
You'll also have access to additional activities to help you explore and work through your feelings, prepare for future hurdles, and even learn to draw some of the characters yourself.
What Is Ryan's Case for Smiles?
Ryan's Case for Smiles is one of the few organizations devoted to helping the entire family cope with a child's life changing illness or injury today, while building resilience for the future.
While other great organizations focus on research and finding a cure, we work to improve quality of life. In short, to feel better to heal better.